It's set to be a very busy summer for Banter on the festival circuit with events to come at Bloom in Dublin's Phoenix Park on the June bank holiday weekend, Make A Move in Limerick in July and The Big Grill in Dublin's Herbert Park in August.
We are delighted to kick off the season of festival shenanigans with a trip to Co Cork for the Ballymaloe LitFest next month. You'll find Banter in the Garden Tent on Saturday May 16 and 17 where we'll be hosting four panels in all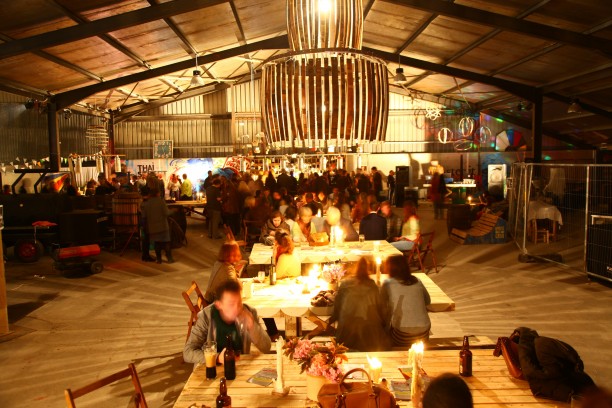 The sweetest touch: food writer, author and former Chez Panisse pastry guru David Lebovitz adds sugar to the mix in a tale of desserts, puddings and afters
The GIY manifesto: a conversation with Michael Kelly about how he's grown the GIY Ireland movement
So you want to start a food business?: Leon co-founder Allegra McEvedy, Sarit Packer and Itamar Srulovich from Honey and Co and Arun Kapil from Green Saffron on the lessons they've learned from their start-ups
The best meal I've ever had: a bunch of Ballymaloe speakers wax lyrical about the best meal they've ever had
Banter will share the Garden Tent space with Joe McNamee's Rants, Raves and Ruaille Buaille, Caroline Hennessy's Cookbook Chronicles, readings by David Murphy and Raymond Blake and a Questions & Answers Food Special with John Bowman and guests. You'll find the full schedule for the Garden Tent here.
Meanwhile, the full schedule for the LitFest features all manner of food and drink speakers, talkers, makers and do-ers including Alice Waters, Jack Monroe, Kevin Thornton and dozens, nay hundreds, more. Full programme here.